Making Your Potential Possible
Your website is a key pillar of your company's identity, and the process through which it is created and refined is important to your long-term success. When we start designing, we prefer to take a collaborative approach that keeps you involved at every stage. The website must communicate both who and what you are. It should speak to your audience on a subconscious level and make a positive impression upon them.
We begin each design project with a client interview, during which we'll attempt to build an understanding of the tangible and intangible things that make your company and team unique. Together we will choose colors, fonts, curate stock images, and build the creative assets. we can even create a logo and total style guide… These are the foundational elements for creating a strong brand and the parameters we'll use to define your visual identity going forward.
Our premium, custom-designed websites are built from scratch, every design is guaranteed to look great on every type of device, and includes powerful hosting, email, an SSL certificate, Malware and Spam protection, on-page SEO, and cutting edge design. We don't use templates so there are virtually no limitations to what we can create together!
On-going, one-on-one support & training is included with every site we build. We set up every new website with an easy-to-use content manager, to make it easy for clients to learn how to edit and maintain their sites themselves, or we can also develop a monthly white-glove management plan to look after everything for you.
Hosting, email, on-page SEO, and a free SSL certificate and domain registration, is included with every package. Jackal Digital can get you up and running in days, not weeks, and once your site goes live, we keep it up-to-date, so you can focus on growing your business.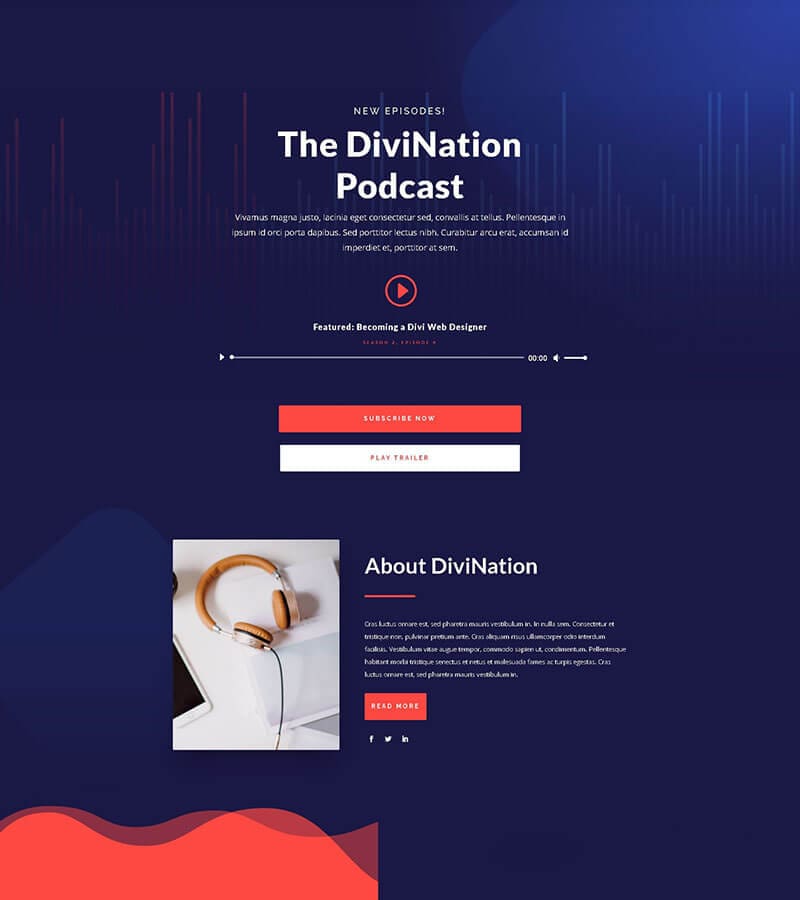 Cutting-edge websites designed with care, passion, and precision.
The World's Most Popular Platform
WordPress has become the go-to choice for website design and development for many reasons. It is incredibly user-friendly and versatile, allowing businesses to easily manage and update their website content without any technical expertise. It also offers a vast library of plugins and themes, making it customizable to fit any business's unique needs and branding. WordPress also has a strong and supportive community of developers, constantly innovating and creating new features to enhance the platform's capabilities.
Make A Statement Online
At Jackal Digital, we specialize in creating cutting-edge designs that will make your business stand out from the competition. Our team of expert designers and developers is highly skilled in utilizing the latest design trends and technologies to create stunning, functional, and user-friendly websites that will help your business succeed online. 
Total Versatility
Whether you are looking for a simple brochure website or a complex e-commerce platform, we have the expertise and creativity to bring your vision to life. Let us help you take your online presence to the next level with our exceptional WordPress design and development services.
Managed WordPress Hosting
We offer more than just beautiful and functional websites. We provide fully-managed WordPress hosting services to ensure that your website is running at peak performance at all times. With our hosting services, you can be confident that your website is secure, fast, and always up-to-date. Our team of experts will handle all aspects of website maintenance, including backups, security, and software updates, so that you can focus on growing your business. Trust us to not only design and develop your website but also to host and maintain it for optimal performance and peace of mind.
App or Website, What's The Difference?
As mobile devices become more prevalent in our daily lives, mobile apps have become a crucial tool for businesses to engage with their customers. A mobile app is a standalone software application that is downloaded and installed on a mobile device, whereas a website is a collection of web pages accessed through a browser. While both mobile apps and websites serve different purposes, they can complement each other to provide a seamless user experience.
What Can It Do?
A mobile app can offer unique features and functionalities that are not possible on a website, such as push notifications, offline capabilities, and access to device-specific features like the camera or GPS. Additionally, a mobile app can provide a more personalized and immersive experience for the user, with a design that is optimized for the smaller screen size and touch controls of mobile devices.
How About Both?
By having both a mobile app and a website, businesses can offer their customers a choice in how they interact with their brand, providing a more comprehensive and convenient experience overall.
At our web design agency, we specialize in mobile app development services that cater to the unique needs of your business. Our team of experienced developers will work with you to create a custom mobile app that seamlessly integrates with your existing website, providing a comprehensive and seamless user experience for your customers. 
Will It Be In The App Store?
from ensuring your app meets all necessary requirements to submitting it to the app stores for approval, we offer a comprehensive range of app publishing services, including app store optimization, app testing, app submission, and ongoing app maintenance. Our app store optimization services will ensure that your app is optimized for the app stores, making it easier for potential users to find and download. Our app testing services will help identify and fix any bugs or glitches before launch, ensuring a smooth user experience. And our ongoing app maintenance services will ensure that your app is always up-to-date with the latest features and functionality.
Whether you're launching your first app or looking to expand your existing app portfolio, we can help you achieve your goals and reach a wider audience.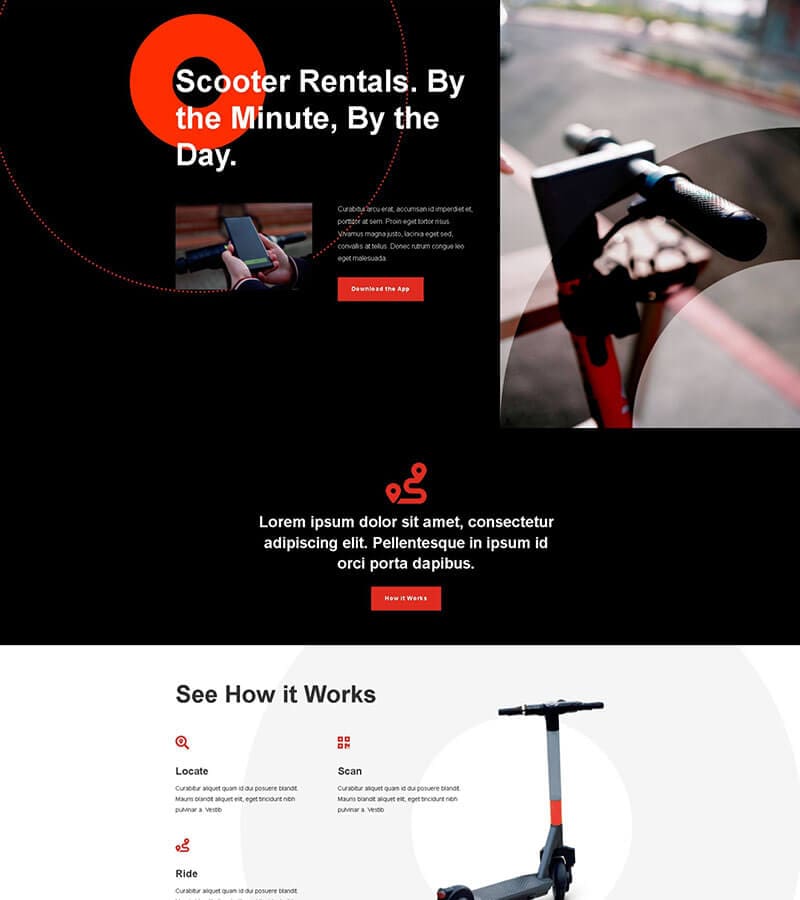 Everything We Build...
Regardless of what platform we choose to create your website, in today's digital landscape, having a well-designed UI/UX is more important than ever. It is the key to capturing and retaining users' attention, building their trust, and driving conversions. A website or app with a visually appealing and intuitive UI, combined with a seamless and enjoyable UX, can significantly impact user engagement, retention, and ultimately, the success of a business online.
What Is UI?
UI (User Interface) refers to the visual design elements of a website, such as buttons, menus, and icons. A well-designed UI can make a website more aesthetically pleasing and easier to navigate, increasing user engagement and satisfaction.
What Is UX?
UX (User Experience), on the other hand, refers to the overall experience a user has while interacting with a website. This includes everything from ease of use to the functionality of the website. A positive UX can lead to increased engagement, improved conversion rates, and a better bottom line.
Our Approach
Jackal Digital prides itself on creating innovative UI/UX solutions that go well beyond the ordinary. We understand that every website or app is unique, and we tailor our designs to reflect the brand personality, target audience, and business objectives of our clients. Our team of skilled designers and developers stays up-to-date with the latest design trends, cutting-edge technologies, and user behavior research to deliver UI/UX solutions that are visually stunning, user-friendly, and drive results.
With our innovative UI/UX design approach, we strive to create websites and apps that look great and offer a seamless and delightful experience for users, encouraging them to explore, engage, and convert.