— 

Websites That ROCK The Internet
Web Jackal
Jackal Digital is a progressive and insightful web design agency, technically and creatively skilled to translate your brand into its best digital self.
Our design and development approach creates impactful, engaging brands and immersive digital experiences that deliver a valuable return on your investment. 
We're natural born problem solvers, we're the digital agency that'll help you realize your potential, reimagine your customer experience and reinvent your future – fast.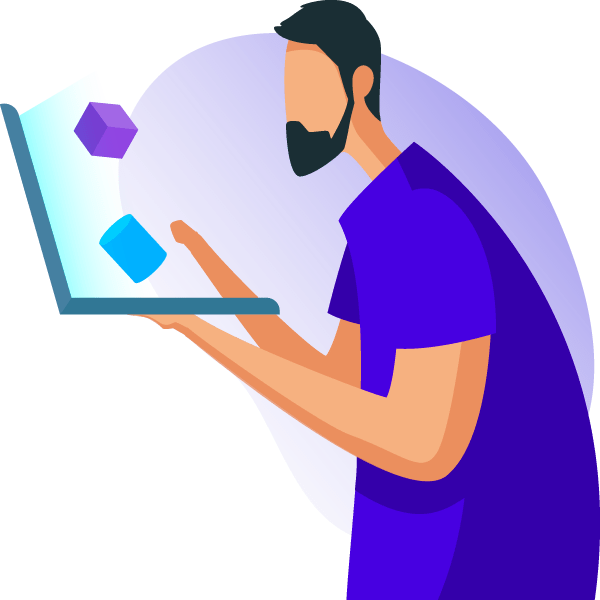 WEBSITE DESIGN
Crafting exquisite, custom designed websites is our specialty. We can bring your digital vision to life from the ground up and love to work with companies and budgets of any size.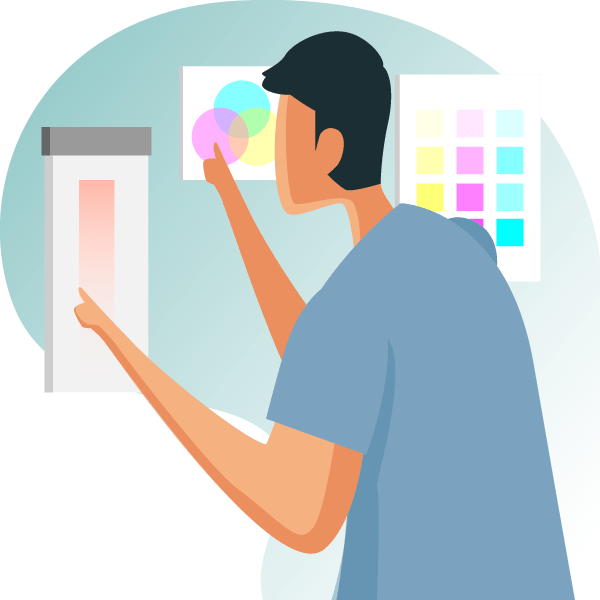 BRANDING & GRAPHICS
Our branding agency creates visual identities and develops brand strategies. We make sure the identity works well in the online environment and is visually consistent across all mediums.
We take into account everything from colors, to company history, core values, voice, tone and messaging. Owning a place in your customers minds doesn't happen by accident.
Our website designs are innovative, practical, and created with the user in mind. We develop visual and communication strategies that focus on the consumer, and it pays off.
We collect and analyze real-world insights through data. Then connect analytics to actions and continuously experiment, learn, and optimize for precise and impactful results.
Next, we will build out your marketing funnel, and through sophisticated tracking and targeting, We create scalable campaigns that fill your pipeline with quality customer prospects.
SEO
Our team of passionate local SEO experts constantly stays on top of the ever-changing world of local marketing, so we can evolve our offering to ensure our customers stay three steps ahead of the competition.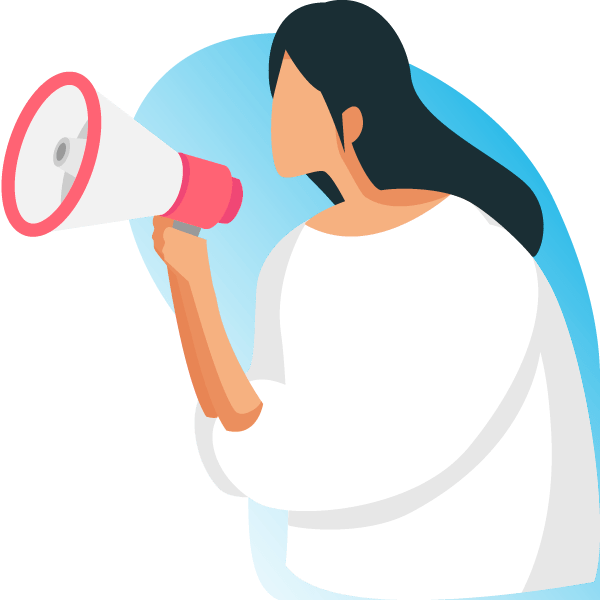 Marketing
We offer a whole suite of digital marketing services, complete with indsustry standard reporting.
—

Cutting-edge websites designed with care, passion and precision
Your website must be three things:
Fast, functional and always online.
Our website support and maintenance capabilities monitor your website's performance around the clock ensuring uptime and scalability while keeping plugins and features up to date.

Your website is your most powerful digital marketing tool. Armed with the latest technology, our front-end and back-end development expertise bring our creations to life, paving the way for your entire business strategy. We develop for the now and build for the future.
Your website is a key pillar of your company's identity, and the process through which it is created and refined is important to your long-term success. When we start designing, we prefer to take a collaborative approach that keeps you involved at every stage. The website must communicate both who and what you are. It should speak to your audience on a subconscious level and make a positive impression upon them.
We begin each design project with a client interview, during which we'll attempt to build an understanding of the tangible and intangible things that make your company and team unique. Together we will choose colors, fonts, unlimited stock images, we can even create a logo and total style guide… These are the foundational elements for creating a strong brand and the parameters we'll use to define your visual identity going forward.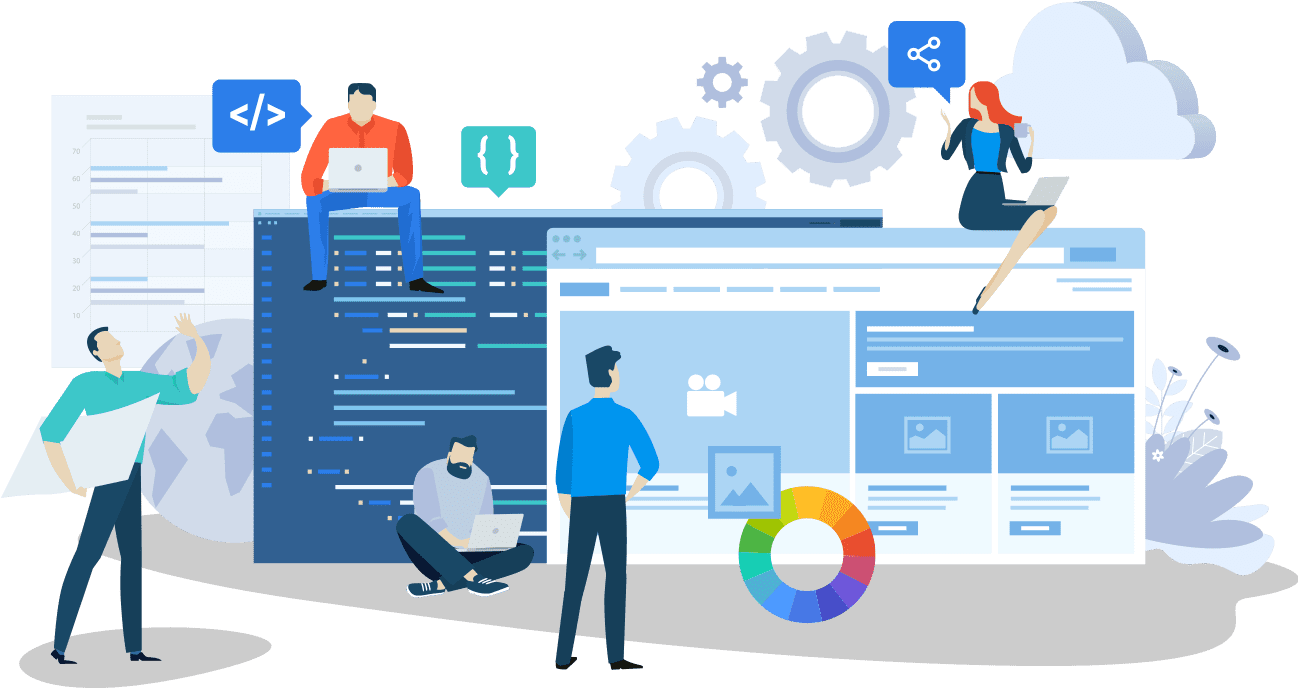 Our premium, custom-designed websites are built from scratch, every design is guaranteed to look great on every type of device, and includes powerful hosting, email, an SSL certificate, Malware and Spam protection, on-page SEO, and cutting edge design. We don't use templates so there are virtually no limitations to what we can create together! 
On-going, one-on-one support & training is included with every site we build. We set up every new website with an easy-to-use content manager, to make it easy for clients to learn how to edit and maintain their sites themselves, or we can also develop a monthly white-glove management plan to look after everything for you.
Hosting, email, on-page SEO, and a free SSL certificate and domain registration, is included with every package. Jackal Digital can get you up and running in days, not weeks, and once your site goes live, we keep it up-to-date, so you can focus on growing your business.
Just like any brick-and-mortar shop, your e-commerce site needs to be carefully curated to attract buyers. The way your product pages looks says a lot about your brand and the items you sell.
Attractive, cool website designs have always played a key role in a successful online sales and marketing strategy. That's because beautiful design can increase the perceived value of your products.
Your product page's design is an important part of the purchase experience, going the extra mile is our specialty.
To Make A 
FIRST IMPRESSION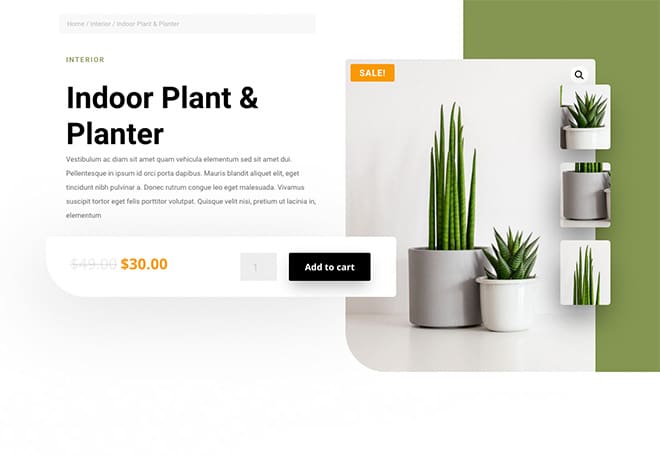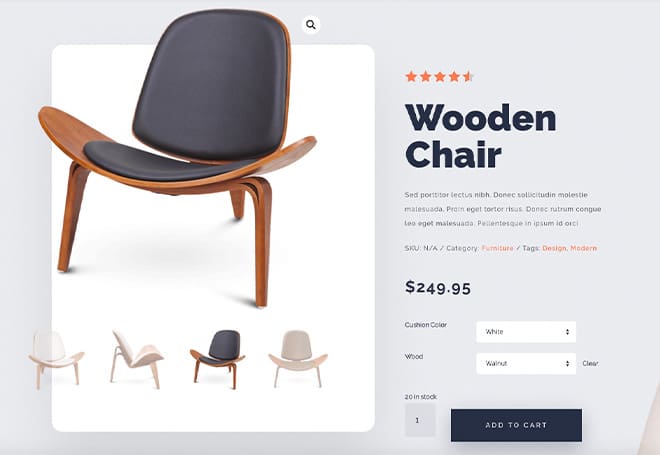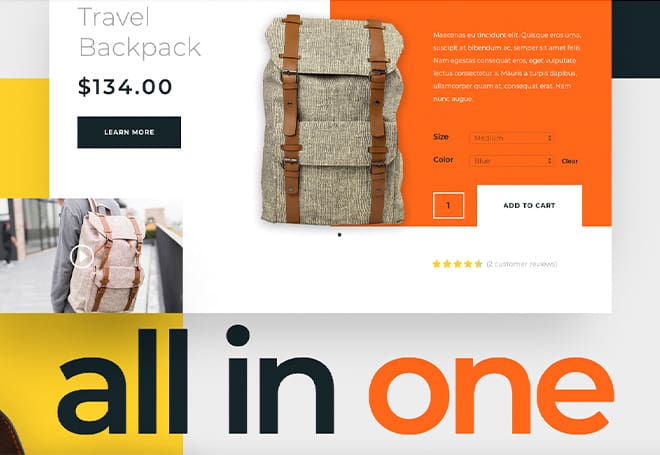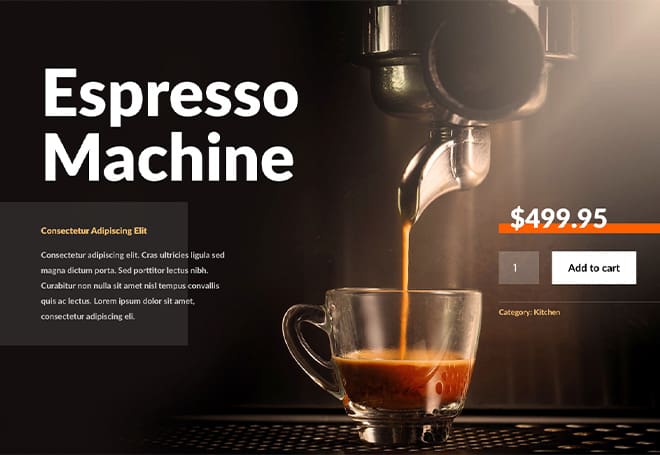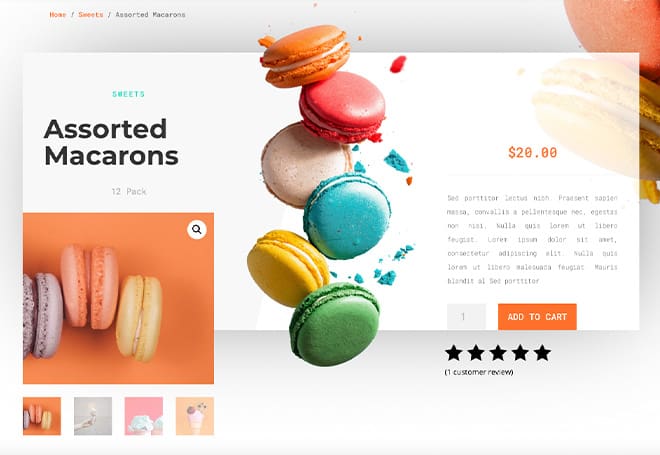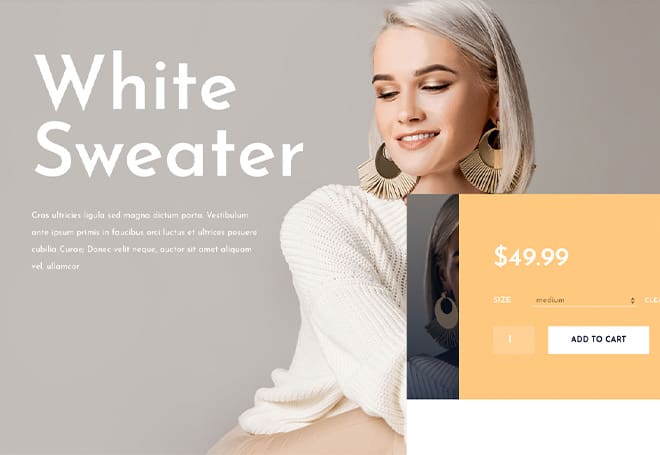 [et_pb_wc_images _builder_version="4.3.2″ background_color="#4b02d8″ custom_margin="0px|||||" animation_style="slide" animation_direction="right" animation_duration="2000ms" animation_intensity_slide="100%" animation_speed_curve="ease" background_last_edited="on|desktop" background__hover_enabled="on|desktop" background_color__hover="#e02b20″ background_enable_color__hover="on" _i="0″ _address="8.0.0.0″ /]
[et_pb_wc_title _builder_version="4.3.2″ header_font="Roboto Condensed|700||on|||||" header_text_color="#4b02d8″ header_font_size_tablet="5vw" header_font_size_phone="7vw" header_font_size_last_edited="on|desktop" _i="0″ _address="8.0.1.0″ /][et_pb_wc_rating product="232307″ _builder_version="4.3.2″ _i="1″ _address="8.0.1.1″ /][et_pb_wc_price _builder_version="4.3.2″ body_font="Roboto Condensed|700|||||||" body_text_color="#e02b20″ body_font_size="30px" body_line_height="1.4vw" custom_margin="2vw||3vw||false|false" custom_margin_tablet="4vw||5vw||false|false" custom_margin_phone="4vw||5vw||false|false" custom_margin_last_edited="on|desktop" body_line_height_tablet="3vw" body_line_height_phone="4vw" body_line_height_last_edited="on|desktop" _i="2″ _address="8.0.1.2″ /][et_pb_wc_description product="232307″ _builder_version="4.3.2″ body_font="Lora||||||||" body_text_color="#000000″ body_font_size="16px" body_line_height="1.8em" header_text_color="#000000″ header_2_text_color="#000000″ header_3_text_color="#000000″ header_4_text_color="#000000″ header_5_text_color="#000000″ header_6_text_color="#000000″ custom_padding="||40px||false|false" _i="3″ _address="8.0.1.3″ /][et_pb_wc_add_to_cart _builder_version="4.3.2″ fields_background_color="rgba(255,255,255,0)" fields_text_color="#000000″ fields_font="Poppins||||||||" fields_font_size="0.9vw" custom_button="on" button_text_size="0.9vw" button_text_color="#ffffff" button_bg_color="#eb4142″ button_border_width="0px" button_border_color="rgba(0,0,0,0)" button_border_radius="1px" button_font="Roboto Condensed|700||on|||||" button_icon="%%3%%" button_icon_color="#ffffff" button_custom_padding="1vw|3vw|1vw|3vw|true|false" button_custom_padding_tablet="2vw|6vw|2vw|6vw|true|true" button_custom_padding_phone="3vw|9vw|3vw|9vw|true|true" button_custom_padding_last_edited="on|desktop" custom_margin="||2vw||false|false" custom_margin_tablet="||4vw||false|false" custom_margin_phone="||6vw||false|false" custom_margin_last_edited="on|desktop" fields_font_size_tablet="2vw" fields_font_size_phone="3vw" fields_font_size_last_edited="on|desktop" button_text_size_tablet="2vw" button_text_size_phone="3vw" button_text_size_last_edited="on|desktop" border_radii_fields="on|0px|0px|0px|0px" border_width_bottom_fields="1px" border_color_bottom_fields="#000000″ box_shadow_style_button="preset1″ box_shadow_color_button="rgba(252,63,63,0.48)" _i="4″ _address="8.0.1.4″ /]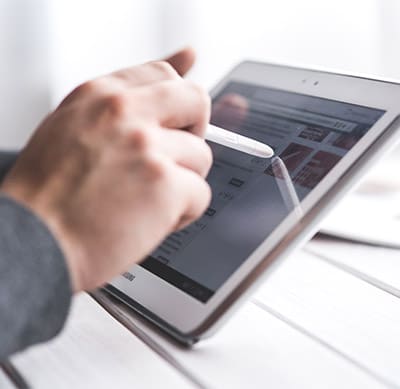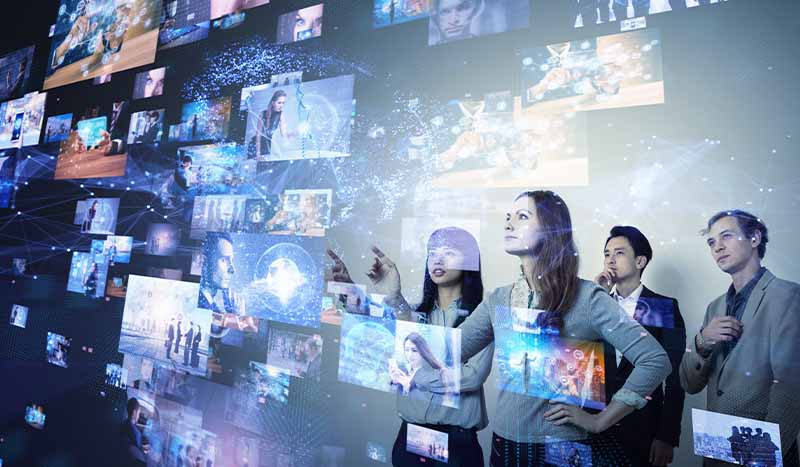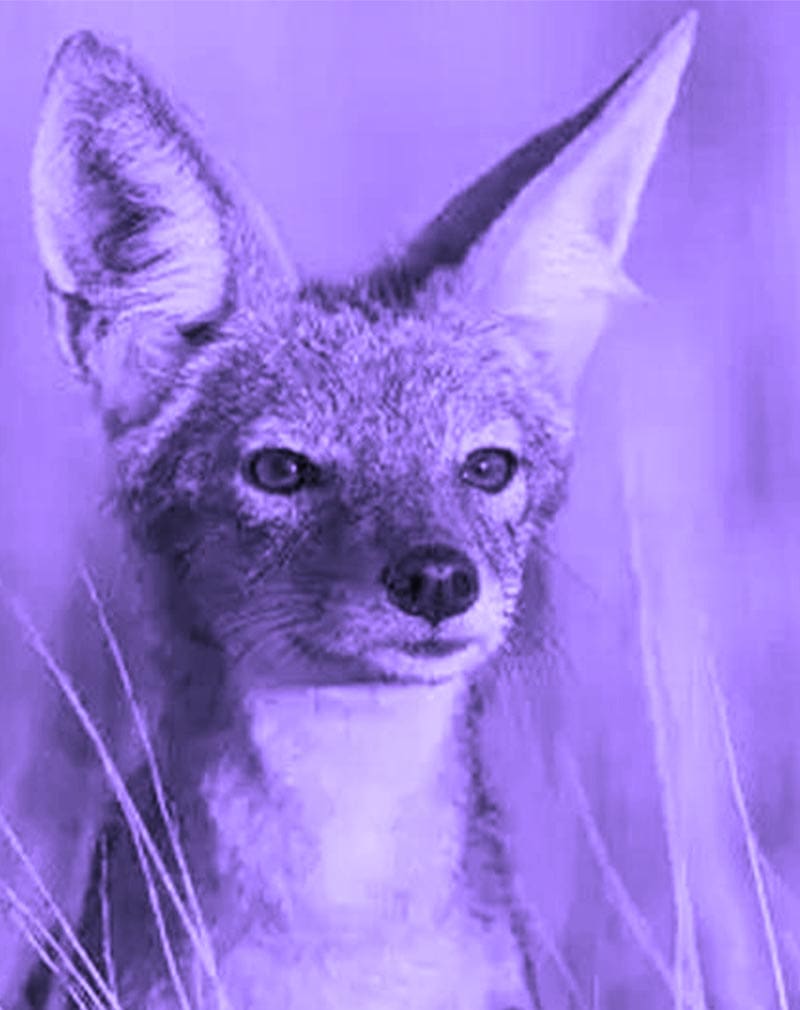 Office
41556 Armanac Court
Palm Desert, CA 92260
Copyright © 2022 All right reserved.