Any successful marketing campaign begins and ends with a well-planned strategy. Our team is dedicated to creating and executing unique strategies for your company. We know that social media gives a business the power to reach their ideal audiences through granular targeting, relevant content, and meaningful conversation. However, reaching social media's full potential can be tricky. Without the right tools and expertise, performing the day-to-day online operations can become a grueling task. Jackal Digital is committed to remaining a step ahead of online trends and keeping your brand at the forefront of the social media world.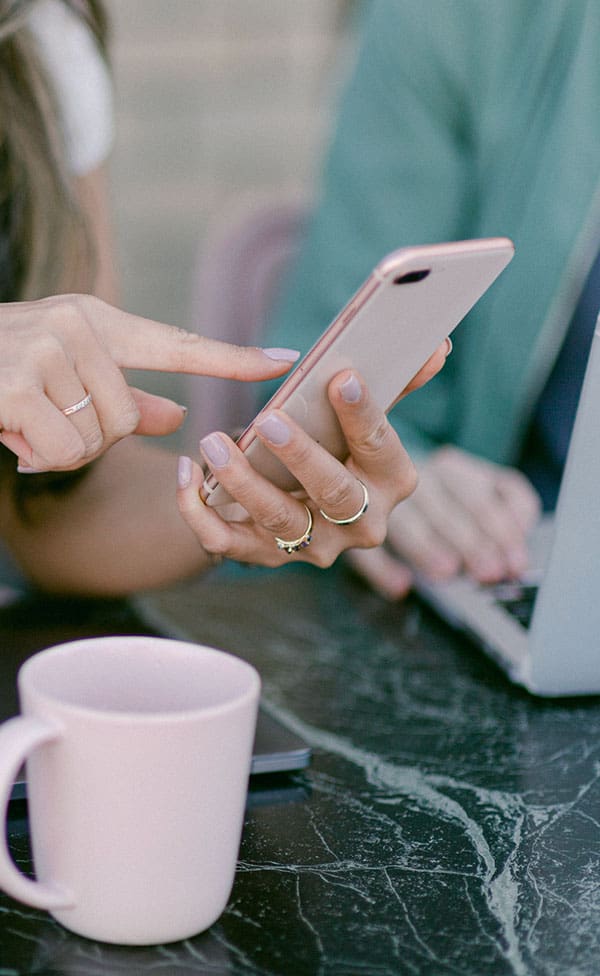 —

 Industry Standard Reporting

We monitor and report on the evolution of your web / social networks and monitor your competitors' strategies.
We continually analyze the performance of your online ad campaigns, comparing the performance on all platforms and optimizing your online advertising investment.
All of the reporting is available in real-time and we can schedule periodic reporting to be sent to you automatically so you always know what's happening on every channel. 
More than ever consumers are seeking information and basing decisions on their peers' advice, opinions and other forms of social proof.  We'll make sure your brand identity on social media is consistent with the brand you have worked so hard to develop.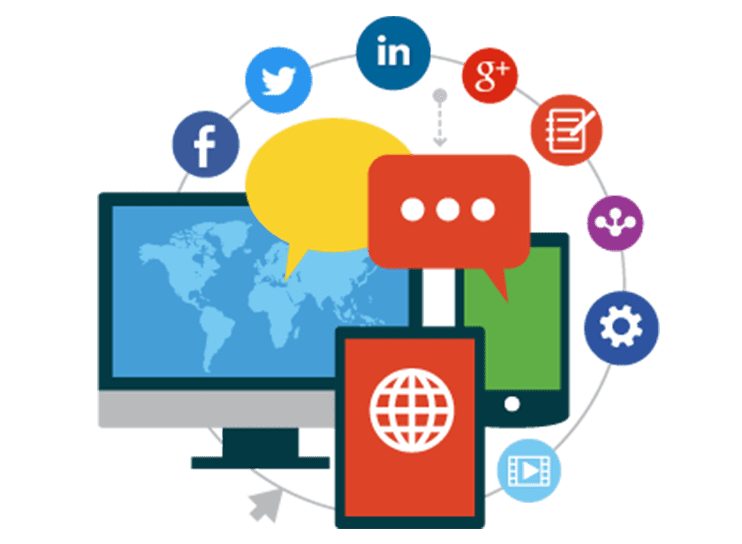 Avoid getting lost amongst the scattered data on different platforms. We unify the data from your web, social networks and online ads into one easy-to-read comprehensive report.
Next, we conduct an extensive review and analysis of each KPI associated with the ads. Then we make recommendations on opportunities for improvement and increased exposure for future campaigns.
Of potential conversions from Facebook are lost to poor ad strategy.
Let's Get The
Crowds Talking
Beginning with research and development allows us to understand your company, your audience, and your goals. We are able to measure and analyze what tactics are working and report all the details back to you. Ultimately, our objective is to establish a strategy that leads to increasing your bottom line.
With a clear understanding of your business, prospects, voice, messaging, branding, and goals, we are able to create a social package for your company. Our work is unique, relevant, and tailored to your company's identity.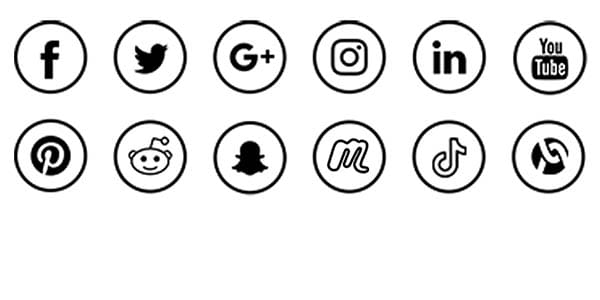 Included in our social media management services is robust analytics software that is accessible at any time. You will be able to see your account progress, key metrics, and other data points associated with your campaign. In addition, our specialists will send a comprehensive report to you each month.
From packing your 'Meetup' to selling out on 'Eventbrite,' our team becomes yours to hit a measurable goal. Our campaigns includes planning, creative, ad optimization, and accountability – ongoing or for a fixed time period.
ongoing marketing retainers
Successful long-term growth includes a customer-centered content strategy, an agile team, and measurable goals. After we help you lay that foundation, the scope of our ongoing marketing retainers can flex as we test, learn, and grow.
When your in-house marketing team is looking for advice, our experienced strategists provide the direction you need. We deliver training in the form of done-for-you creative templates, personalized workshops, and 1-on-1 coaching.
Our Social Media Marketing Services help your business grow brand awareness, relationships, and website traffic.
There are no surprises
Everything is subject to your approval. We keep you involved every step of the way and you can approve all deliverables. You will be able to work with us in a seamless manner that requires very little effort from your side.
Get more for your money
Spending your entire budget on an agency is like buying a car without gas. We don't want you to pay us a high retainer. We'd rather you pay us for the true cost of the service and spend any additional budget in paid advertising. This will help us, help you.
The Total Package
Our social media management services provide social content, copy, and messaging that is strategy-driven and targeted to the audience your brand wants to connect with. We use industry leading analytics software to report on our progress. 
Drive Traffic & Grow Sales
We utilize targeted messaging delivered to your exact target audience on the platforms they actually use. We leverage proven tactics that increase visibility, engagement, and conversions.
More

Followers, more

engagement

And…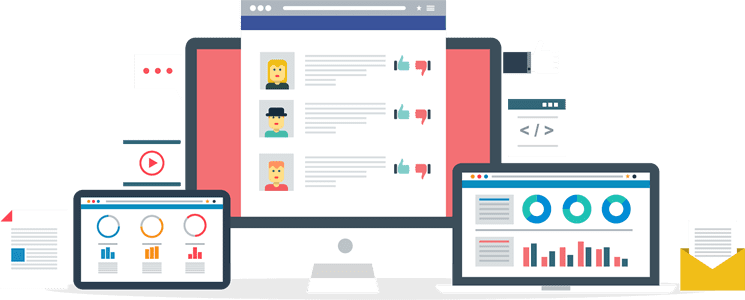 Of adult internet users used Facebook – that is 62% of the entire population.
Develop Brand Awareness
Growing your followers on social media will help you increase word of mouth and referrals. Our social media marketing services will help you increase your followers with relevant people. We will ensure that your followers match the demographics, interests, and behaviors of your typical customers.
Build Relationships
When you build a strong connection through engagement with your audience, they are more likely to buy from you. We will help you increase engagement (likes, comments, etc.) on your social media posts. The more engagement you have, the stronger your connection is with your audience.
Increase Exposure
Increasing your website traffic will directly influence leads and sales. We will focus on developing social media advertising campaigns that drive traffic to your website. To increase conversions, we can build landing pages and add-on retargeting ads to stay in front of recent website visitors.
—

 H

elping our clients move fast & think big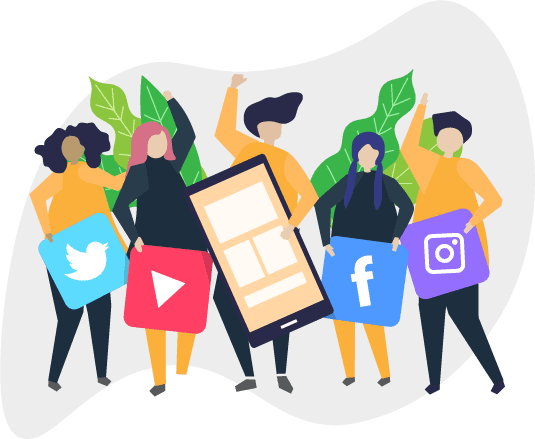 Facebook Marketing Services
With over 2 billion monthly active users, you are guaranteed to reach your desired audience here. Facebook pages are imperative when consumers are on the hunt for a new product or service to meet their needs. If your Facebook page is flooded with inviting content, engagement with your customers, and positive reviews, your business will rank top in customers' minds over your competitors when they are ready to make a purchase.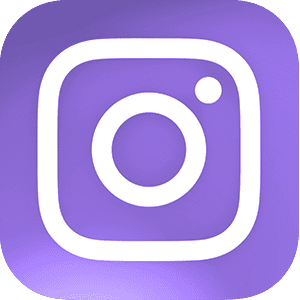 Instagram Marketing Services
A picture says a thousand words. Instagram is one of the most engaging social media platforms that over 60% of people use to discover new products.
Twitter Marketing Services
We can increase your brand recognition through Twitter. Twitter has over 330 million users and is used by all ages, from 18-64. Build trust and relationships through a trusted platform.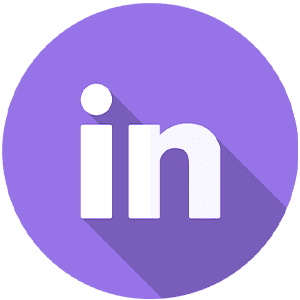 LinkedIn Marketing Services
We can reach up to 500 million decision-makers and professionals through the most popular social media platform for business owners. Most of LinkedIn's audience is college educated and over 25 years old.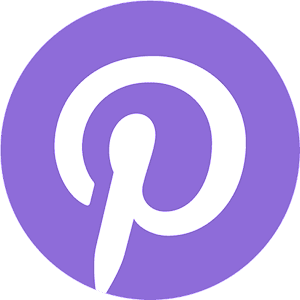 Pinterest Marketing Services
Pinterest is the best social media platform for businesses that sell consumer goods. Reach up to 400 million users, and an audience that is primarily middle-high income women.s.
We
Deliver Value
at Every Touch PoInt
FRESH CONTENT, PREPARED FOR YOUR BUSINESS DAILY
We know it can be difficult to think of new content that keeps your business moving forward through social media. In fact, the time and energy needed to effectively run social media are often more than most small business owners can afford.
OUR SERVICES INCLUDE:
Content posted once a day, 5 days a week to Facebook, Instagram, LinkedIn & Twitter.
Custom content creation specifically crafted for your business.
Promotion of your services and products to your social communities.
Social account optimization for maximum impact and search benefits.
Personality matching system, to ensure our voice matches yours.
Unlimited email and online chat support.
Packages start at
$299
Per month
Improve brand recognition
Advanced Audience targeting
Compliment Public Relations
Gather Valuable Market Insights
Better Search Engine Ranking
Your competition is already doing it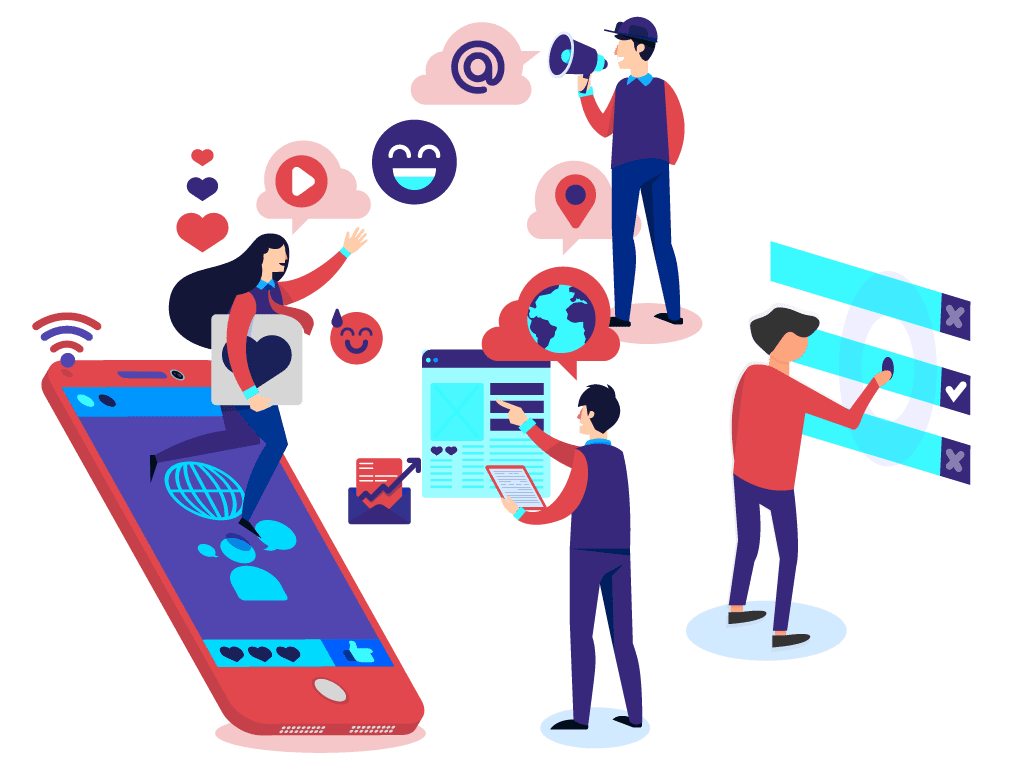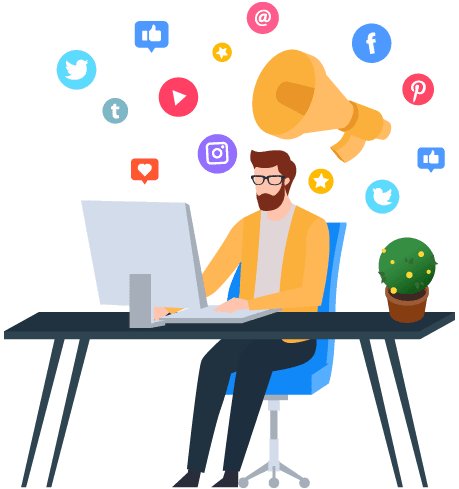 A Dedicated Social Media Account Manager
You will be assigned a dedicated social media manager to develop your strategy and execute it. This person will learn your business and be your primary contact. You will be able to communicate with your social media manager daily via email or schedule a call at a time that is convenient.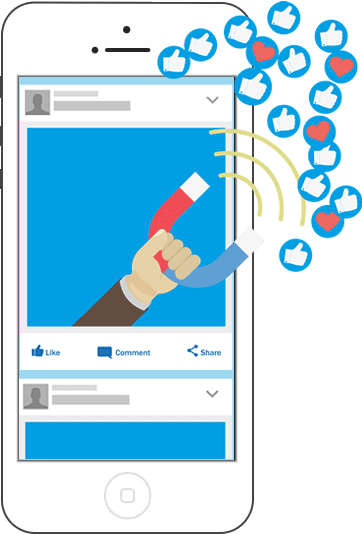 Social Media Strategy – Specific to Your Business
The first step we will take with your campaign is to perform research and develop your strategy. We will do a competitive analysis, develop a buyer's persona, and define an effective content strategy. We will also develop advertising strategies and funnels for your campaign to show you the roadmap to success.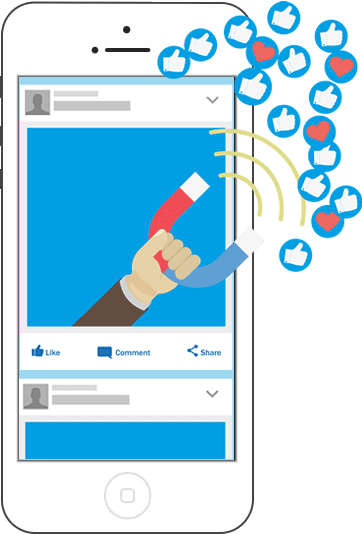 Develop Content Calendars and Advertisements
Once you approve the strategy we develop, we will start execution. We will develop social media content and advertisements unique to your brand. For quality assurance, this content can be prepared in a monthly content calendar. You will have an opportunity to review and approve before anything goes live.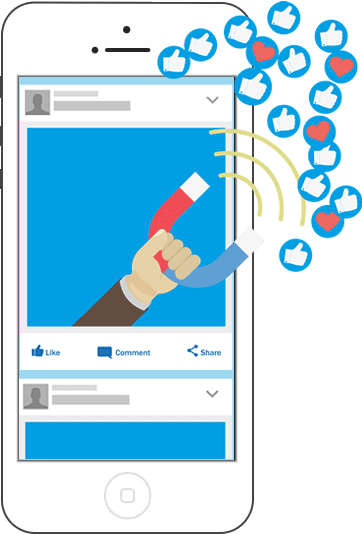 Growth Optimization and Daily Maintenance
Our social media marketing services include daily management and growth optimization. We monitor all social media activity (comments, messages, and reviews), and aim to respond within 24 hours. In addition, we will use organic tactics (hashtags, following, contests, etc.) to grow your channels.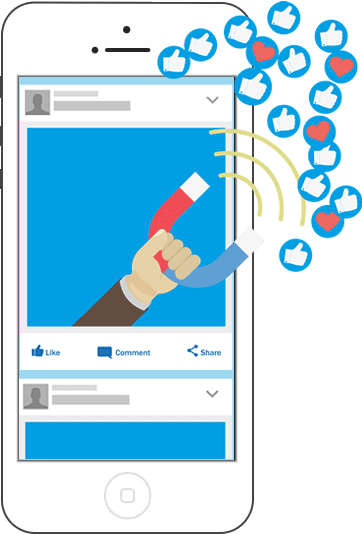 Industry-Standard Reporting and Communication
Your social media manager will prepare monthly reports for you to review. You will also have 24/7 access to our reporting software to view your campaign's progress at any time. In terms of meetings, we can schedule weekly, biweekly, or monthly meetings to discuss progress.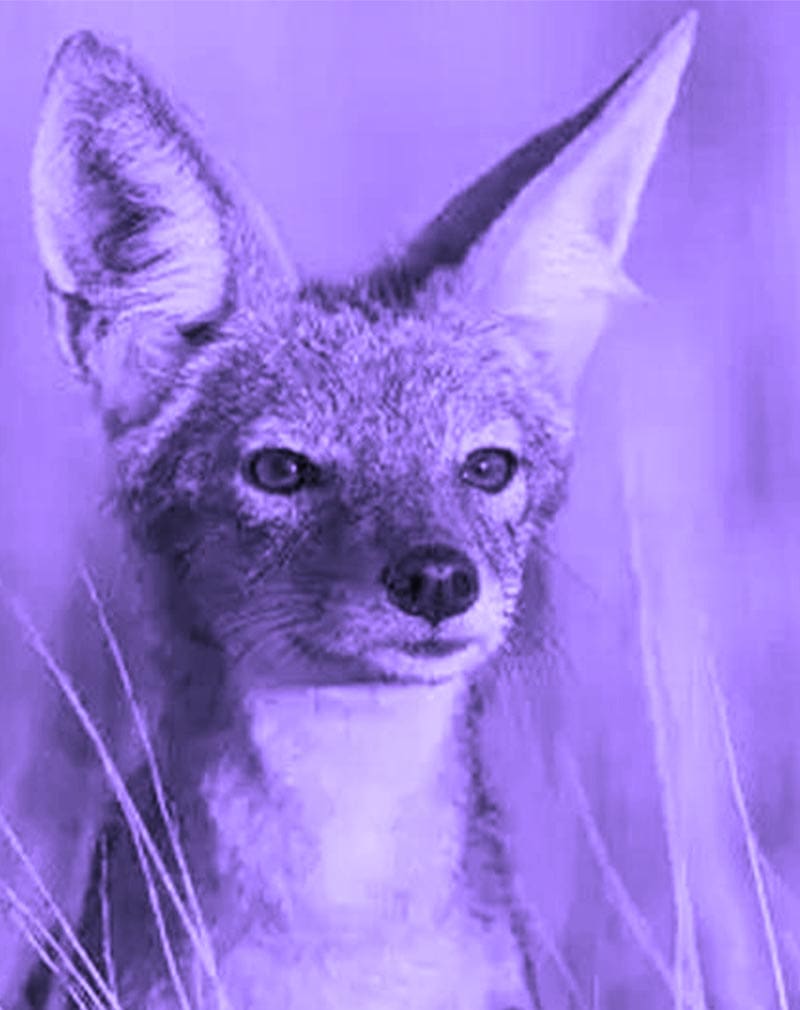 Ready For a 
Strategy Session?
Office
41556 Armanac Court
Palm Desert, CA 92260
Copyright © 2023 All right reserved.