—
Online review Management
StarJackal
Turn consumer reviews into your competitive edge
People value customer reviews because they believe that genuine, shared experiences, written by real customers, is more trustworthy than biased information provided by the business itself.
Collecting online reviews on a regular basis improves your SEO, accelerates your digital marketing initiatives, and gives you critical insight into customer experience. Jackal Digital makes all of this possible, building a continuous cycle of happy customers and powerful reviews to help you capture your next sale.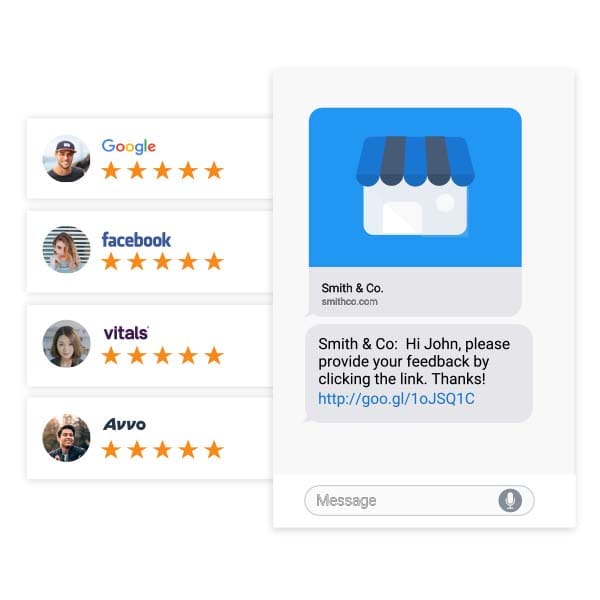 Easily get new reviews

Automatic SMS or email review requests sent to your customers, make it effortless to score new reviews directly on Google, Yelp, Facebook and any other sites that matter to your business.
Beat the competition

A steady flow of new reviews boosts your SEO so customers can find you easily. Customers trust other customers the most and since customers find reviews important, search engines do, too.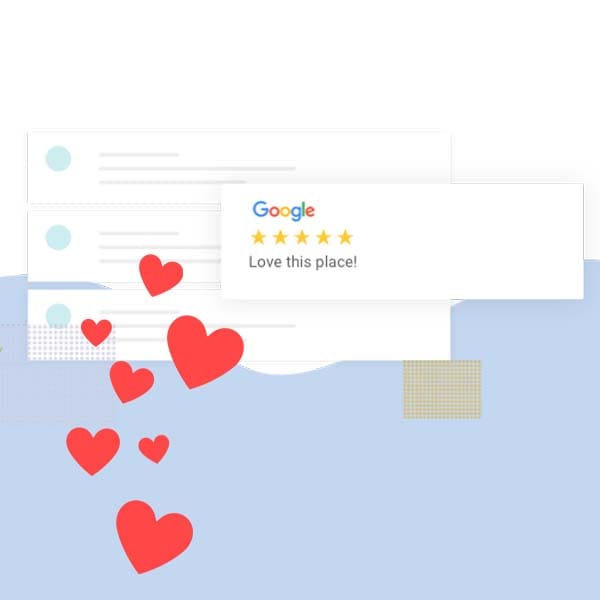 Stop bad reviews

With automatic new review alerts, you can respond to negative reviews instantly, reach out, make your customer happy and solve the problem before the entire world reads about it online.

There's no denying that online reviews are becoming increasingly important to both businesses and consumers.
Our goal is to help you connect with your customers to gain valuable insight on what's important to them. We'll help you market your hard earned accolades and connect with your unhappy customers to solve the issue. 
Your advertising efforts only represent your own information, which is inevitably shaded with bias. Customers know this–and always have–but the difference now, is that they have access to an alternative informative source: each other.
Customers trust other customers the most. They objectively read and write about personal experiences in online reviews. Checking review sites has become second nature to us and is a dominant resource in the customer journey.
of customers read online reviews before visiting a local business
of customers trust a local business more if it has positive reviews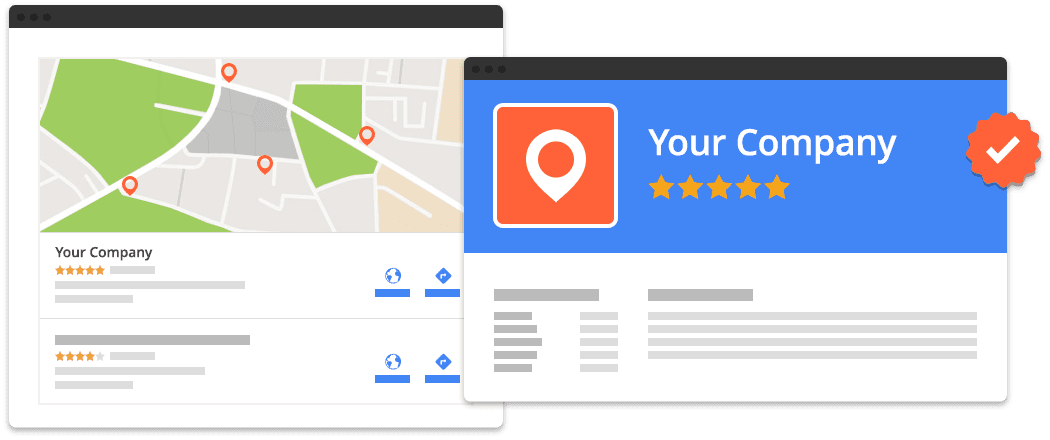 —

 Stand out as the best choice
Zero reviews are almost as damaging as bad reviews. Both Google and customers tend to pass on a business that no one has bothered to write about. For both, it's a matter of trust. They want to know what to expect.
The most effective way to increase authentic customer feedback is by automating the collection process. Every customer has thoughts about their experience with your business, it's just a matter of prompting them to speak up. The sooner you ask for feedback after a visit or transaction, the more likely you are to receive it
Not only do reviews build customers' trust–they'll also show Google you're the real deal. A continuously refreshed flow of brand-relevant content on a variety of sites will help you dominate search results and outshine the competition.
Display Reviews
On Your Website
We incorporate all your reviews and ratings on your business website so you can use customer testimonials to convince site visitors.
Standout As
The Best Choice
Seamlessly generate more online reviews and maintain higher ratings on the review sites that matter.
Reduce
Marketing Spend
Create a compelling first impression and leverage word-of-mouth to let your amazing work do the selling for you.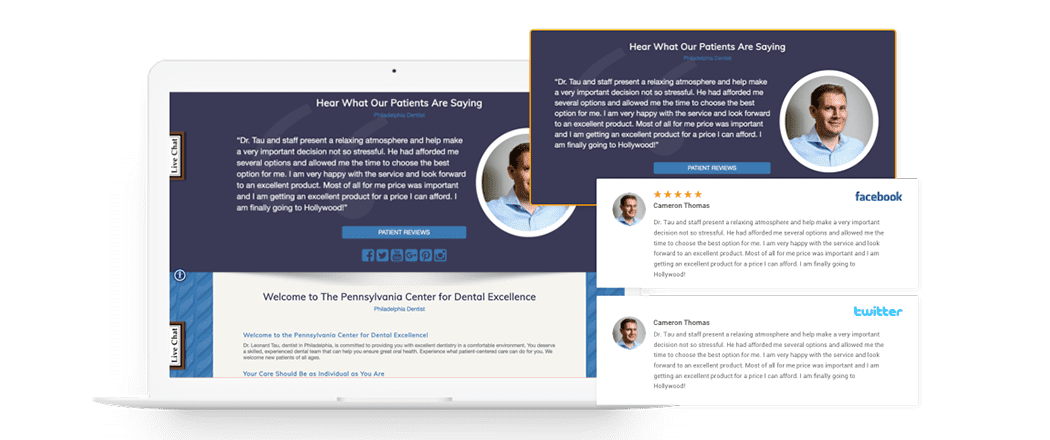 Getting feedback has never bean easier…
Promote your positive customer feedback in search, on social and display your testimonials on your website. Prompt customers to share their own feedback to sites that matter to them and to you. This is not only more cost-effective than traditional advertising, but it's also has a tremendous impact.
—

Intuitive & Robust Software
We
Automate

the review collection process
Our customer experience and online review engine will enable insights, empower your marketing and convert customers. Gather customer feedback and reviews into one place to drive your sales through the roof!
Add customers in just seconds or even automatically to request feedback and reviews with ease.
You Don't Even Have To Think
Our system handles the requests, reminders, personalized content and more to engage your customers. 
Our emails and messaging are customized with your brand, logo and accent color to have you looking sharp!
We offer two agile pricing plans that are affordable and easy to understand.
Both plans include detailed reporting and a monthly strategy call with your account manager.

$99
Per month
Month to Month*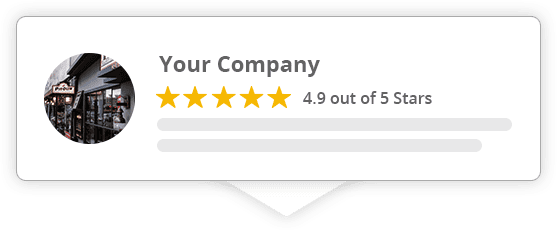 At $99 / month plus *a one-time setup fee of $49, our Monthly Plan is perfect for anyone who wants to test out the service. This plan is a great fit for lower-volume businesses or short-term users who want to use it for a certain period of time to try and gather reviews from their existing customer list. 
For $79 / month with no set-up fee, the Annual Plan works better for users with heavy traffic, who are confident they'll use the service on a regular and on-going basis. 
Bundle and Save… If you are interested in combining this product with some of our other digital solutions, we are happy offer additional discounts. Contact us today for a free, no obligation consultation to customize a marketing plan tailored for your business needs. 
—

 Increase Trust & Social Proof
Let Your Customers
Do the Talking
Setup a continuous cycle of customer feedback and reviews that you can use to convert more customers. Your small business can manage customer experience and activate your happy customers just like the big brands do.
Jackal Digital provides a robust solution to acquiring online reviews and customer feedback that is simple to engage with and easy on your budget.
We know local SEO better than anyone. More reviews and better ratings help you harness the power of 3rd party online review sites to improve your website's visibility and ranking in search.